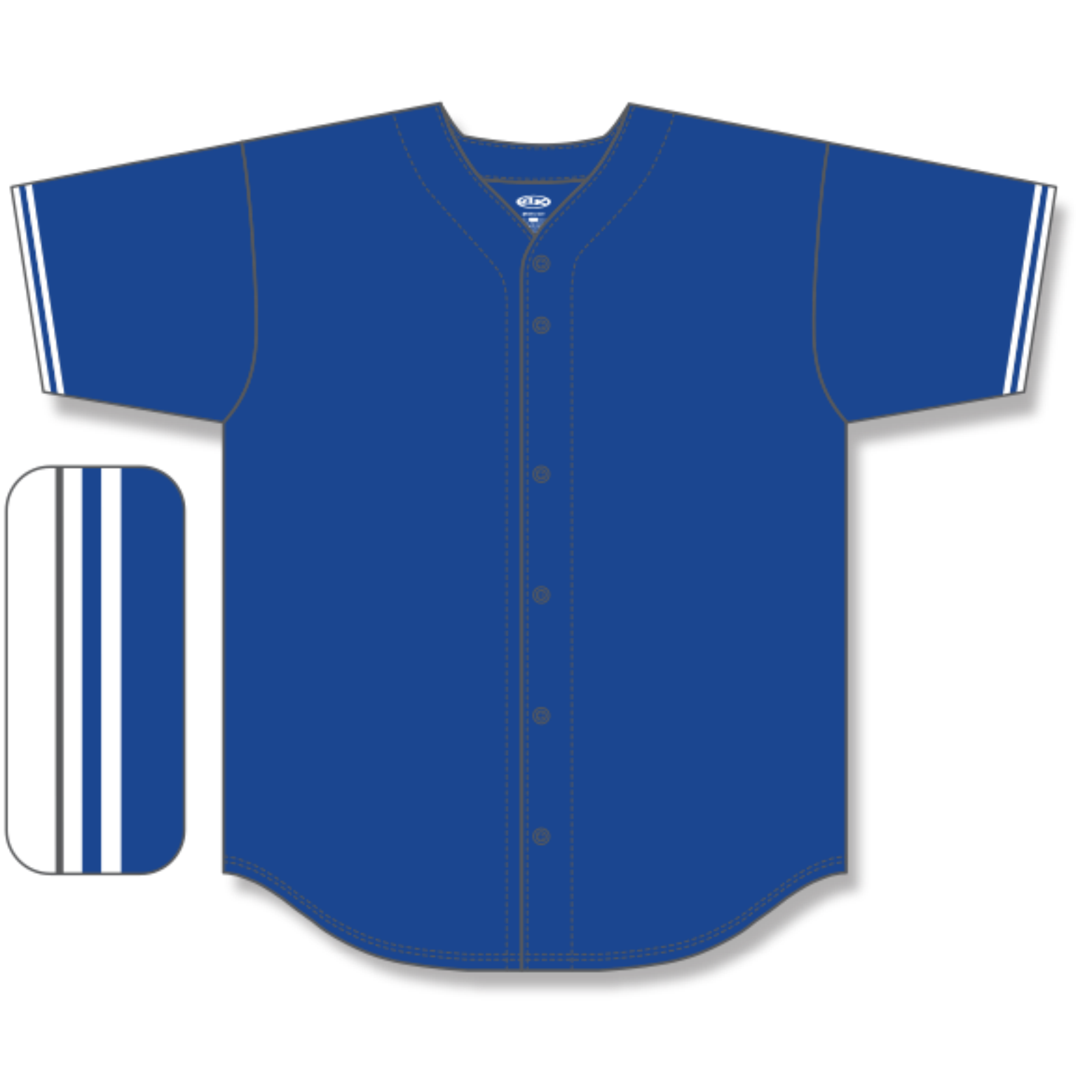 Product Image: BlueJays/Baseball/BA5500-TOR568
Toronto Blue Jays Style Baseball Jersey. Features: Full button, Moisture Wicking, Sleeve Braid. Fabrics: Proflex, Knitted. Style: BA5500-TOR568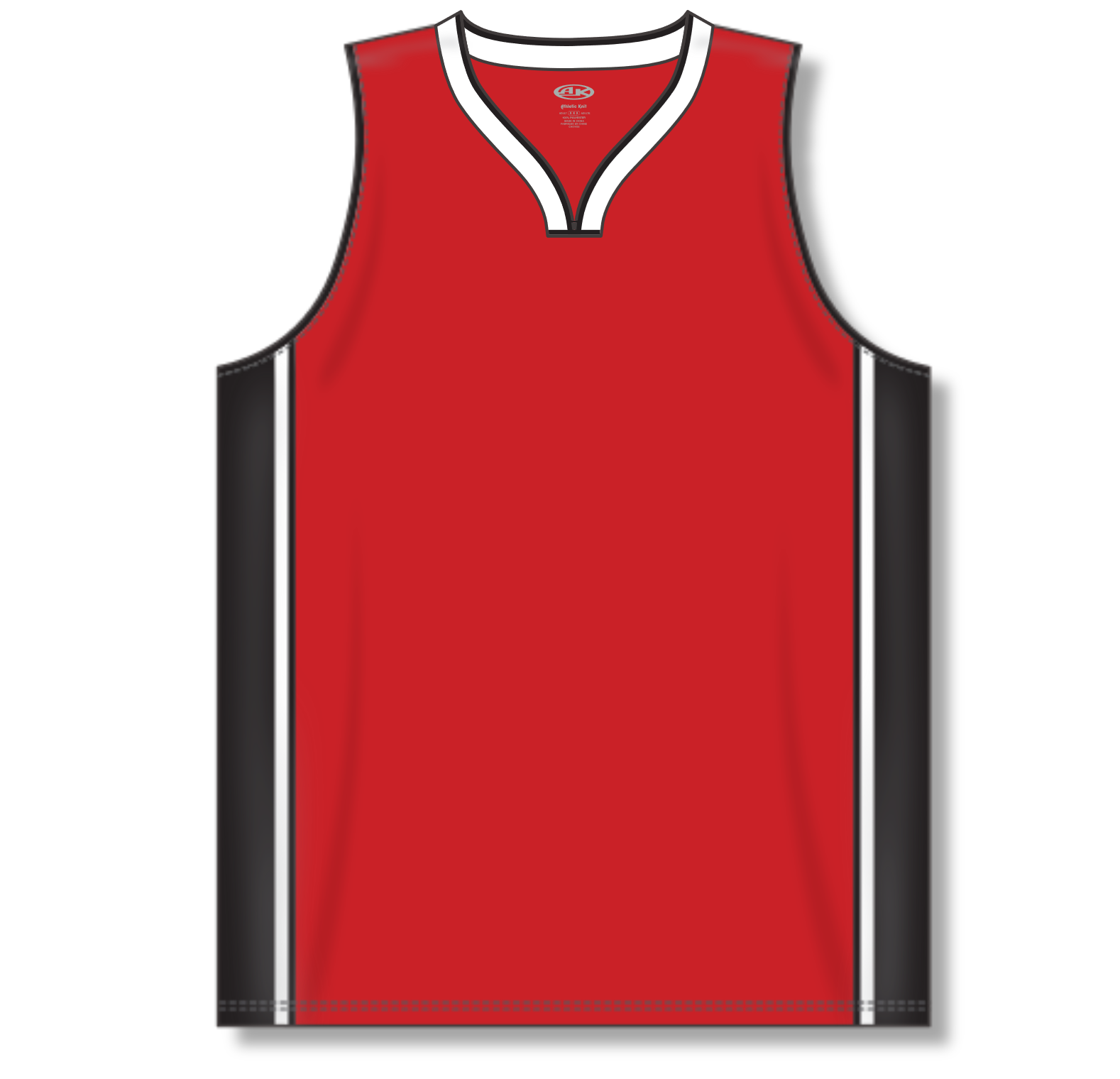 Raptors/BasketballB1715-414
Toronto Raptors Style Pro Basketball Jersey. Fabric: Dryflex. Features: Rap Neck, Moisture Wicking. Style B1715-414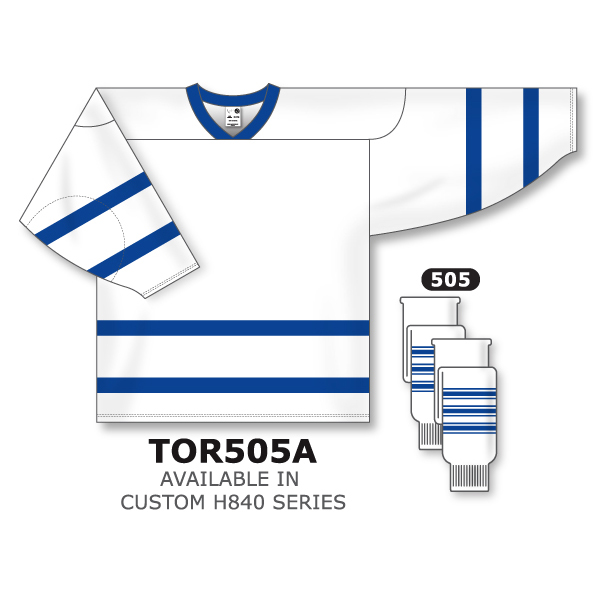 Hockey/MapleLeafs/TOR505A
Toronto Maples Leafs style pro hockey jersey. Features: Double Elbows, Double Shoulders, Crossover V-neck, Knitted Body and Sleeve Stripes.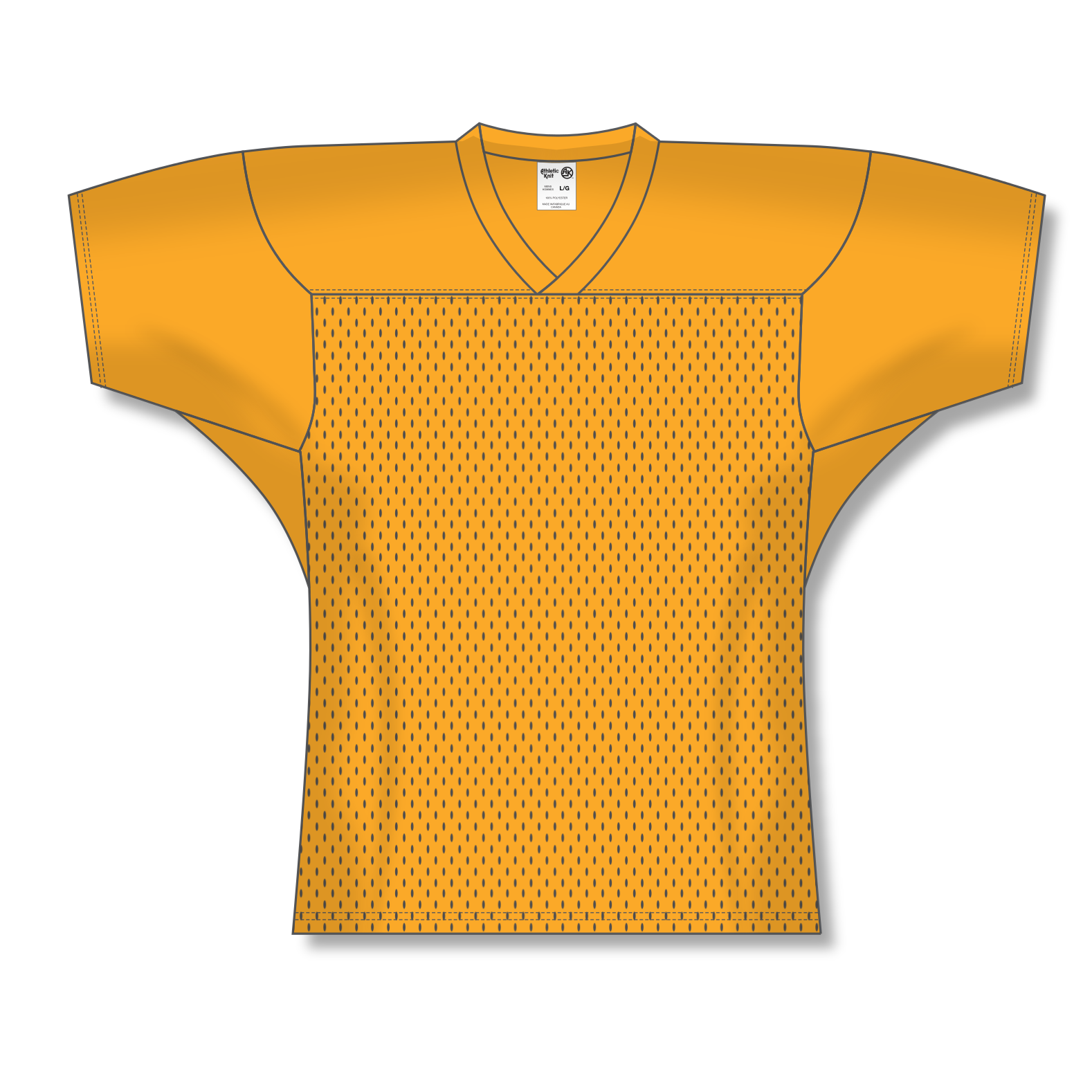 Football/Gold/F810
Gold colour pro football jersey. Fabrics: Duraster Mesh, AK-Sheen. Features: Cross over V-neck, Gussets. Style: F810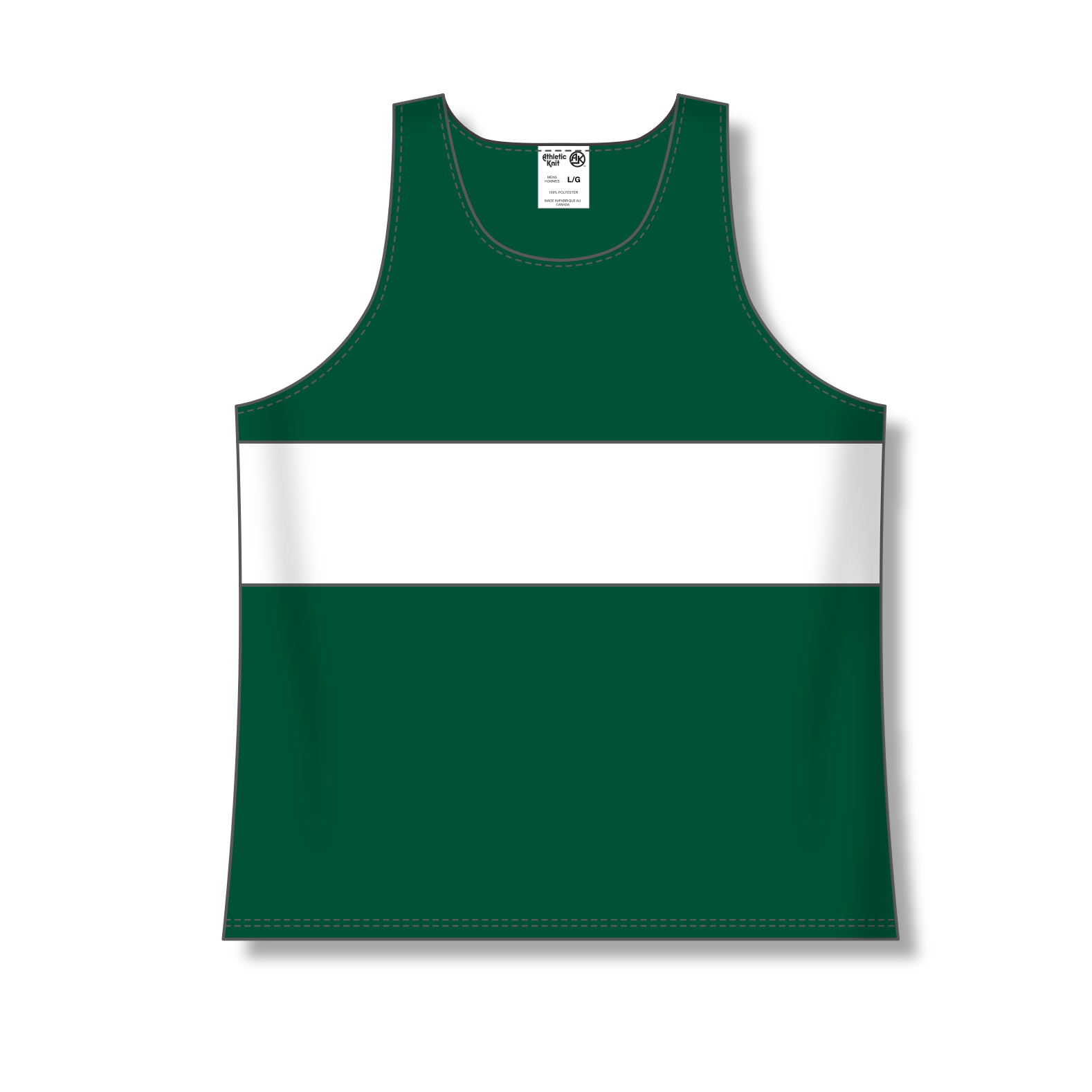 Track/DarkGreen/T220-260
Dark Green and white track and field jersey. Fabric: Dryflex. Features: Moisture Wicking.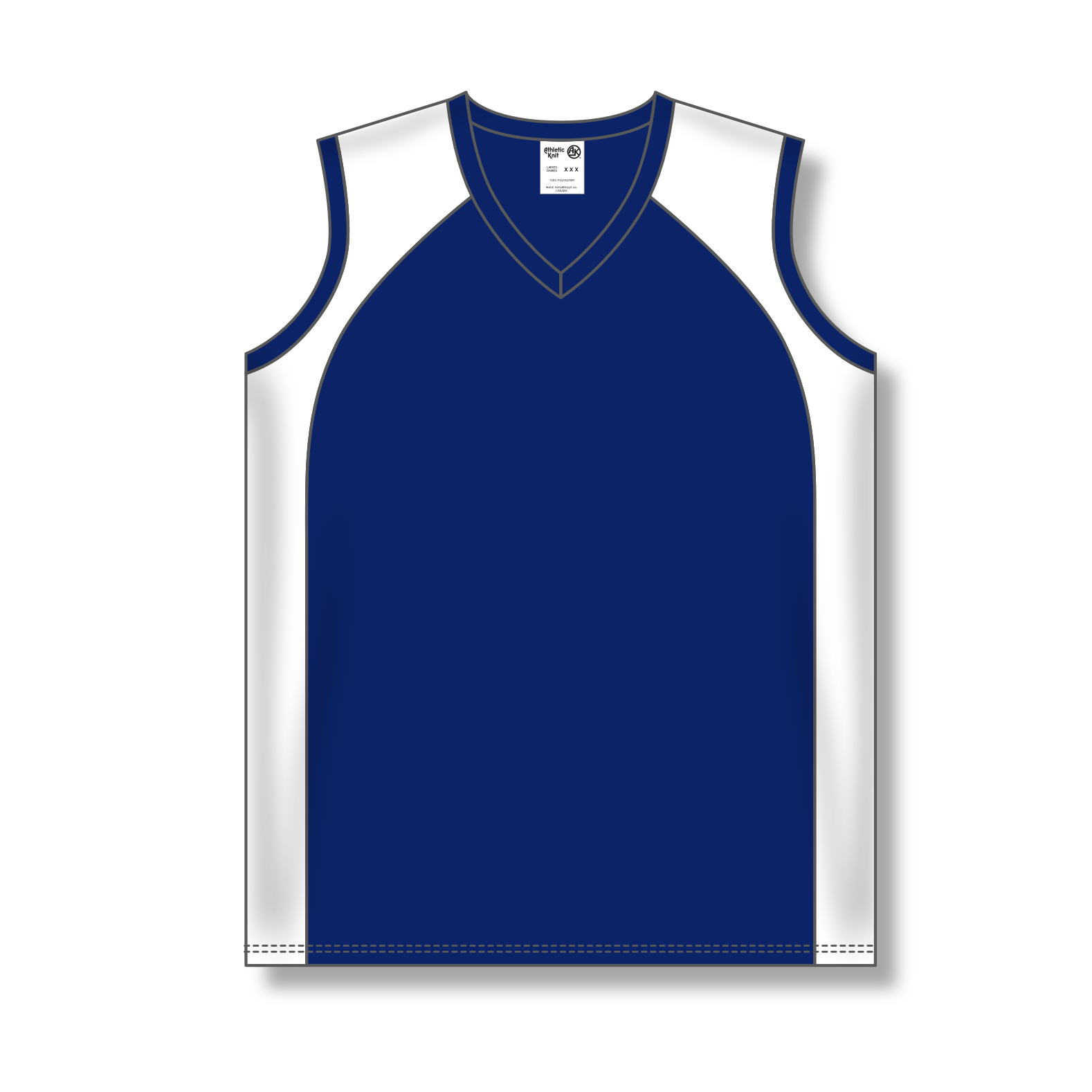 Volleyball/NavyLadies/V601L
Ladies Volleyball Jersey. Fabric: Dryflex. Features: V-neck Narrow, Moisture Wicking. Style: V601